Contact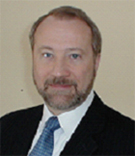 Position:

Managing Director
Miscellaneous Information
Frederick Faltin is an internationally recognized expert in the application of statistics, operations management, Six Sigma, and Design for Six Sigma to business growth and profitability improvement. He has an established track record of working with senior leaders to identify and execute quantitative solutions across a wide range of manufacturing, service, and financial industries. As founder and Managing Director of The Faltin Group, he serves as a personal consultant to client executive management teams worldwide in defining, implementing, and managing corporate initiatives.

Under his leadership, The Faltin Group has provided expert research, consulting, and training to companies large and small in industries as diverse as paper-making, biomedical devices, insurance fraud detection, computers & electronics, healthcare, and real estate management, among others. Faltin Group authors have written customized curricula in Six Sigma, Design for Six Sigma, and related fields for a number of prominent companies. Clients include such industry leaders as Agilent Technologies, Allstate, Clinical Micro Sensors, Dell, E Ink, Jones Lang LaSalle, the Juran Institute, LifeCare, Motorola, Samsung Electronics, Sandvik, and United Health Group, among others.

Prior to establishing The Faltin Group, Mr. Faltin founded and managed the Strategic Enterprise Technologies laboratory at GE Global Research. In that role, he and his organization implemented advanced analytical and modeling initiatives in GE's capital, service, and manufacturing businesses worldwide. He served on GE's Corporate Supply Chain Council, and as GE Corporate R&D's Information Technology liaison to GE Plastics and NBC. A veteran of GE's Six Sigma initiative, Mr. Faltin and his staff developed and taught portions of the company's original Design for Six Sigma curriculum to its Master Black Belts.

Mr. Faltin received his S.B. in Mathematics from MIT, holds M.S. degrees in both Mathematical Statistics and Operations Research from Cornell University , and is a graduate of GE's management curriculum. He has published numerous articles, book chapters, and scholarly research, and served on the Editorial Review Board of the Journal of Quality Technology. Mr. Faltin is a recipient of the American Society for Quality's Shewell Prize, awarded for excellence in applied research, and is a Fellow of the American Statistical Association, a distinction seldom attained by those outside of academia. Most recently, he served as Editor-in-Chief of John Wiley & Sons' Encyclopedia of Statistics in Quality and Reliability, an authoritative and comprehensive reference on the current state of the art in assuring product and service excellence.